Company Establishment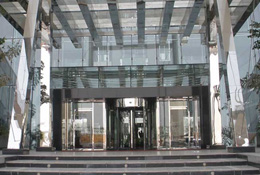 The company was established as an Egyptian joint stock company being subject to the provisions of Law no. 159 of 1981, and its implementing regulations commercial record no. 13470 and tax card no. 242/242/405, and the company restricted to the Egyptian Federation of Construction and Building Contractors membership no. 44132.
About the Company
It is an extension of years of experience in the field of contracting. It had succeeded during this short period of time to build a distinct reputation in terms of integrity, credibility and ability to deliver projects in accordance with the project owners in terms of time, budget and quality.
Goals
Profit is the stated goal of all institutions and working companies in the commercial field of various types, but we at Marseilia Trading & Contracting company puts in mind a superior goal, which is to create an Egyptian model to be followed in terms of accuracy and quality in performance, execution and speed implementation of work, and that on the scientific and academic basis with practical experience in order to prove to all that our beloved Egypt is always leading in all various fields.
Organizational Structure
Our organizational structure has a unique team that combines the two academic and executive fields. The team is always interested in the smallest details to reach to the best to ensure the implementation of our projects through scientific techniques and practical experience to make it in the forefront of the projects in terms of quality and execution.